Optimize Your Business
Our premier BitPOS software gives retailers the versatile terminals to up their sales game.
Enhance your customer experience with complete point-of-sales efficiency! Our terminals come with our personal commitment to innovation and simplicity. We provide the practical tools to optimize performance and maximize investment.
Configure your BitPOS terminals to meet your individual needs, and  watch them seamlessly integrate into your business. You'll immediately speed your operation and increase your competitive edge.
why us
20+ years in business software development.
Business knowledge
We cater to business scenarios of every kind — from simple exchanges, to large-scale transactions. You require fleet and valid systems to make a profit. We supply the staff and software to provide them.
Software Programming Capability
In creating customized, niche software for all types of businesses, we've grown adept at the logic programming that enables us to complete projects in record time.
Hardware expertise
We build our computer and technology hardware from premium components — with quality and durability that's guaranteed to last.
ui
Modern User Interface
keeping it simple yet elegant and eye friendly colors.
ux
User Experience For All
Each screen display are well designed to meet any user education level.
BENEFITS
Our software are blind of desktop, web and mobile application. Recently our flagship software BitPOS is now integrated with Alexa and Google.
Sales
We've designed our interface to accommodate any conceivable transaction. You can initiate sales transaction from the POS Terminal or the Back Office. Includes comprehensive reporting and graphs, tablet order-taking, and user authorization.
Purchases
A simple, easy to use interface — Purchase Order/Supplier Invoice/ Supplier Payment. You'll complete your purchasing transactions locally or remotely. Includes comprehensive reporting and graphs, supplier details, and the ability to choose how you'll move your products.
Inventory
Agile inventory management with complete reporting functions. We developed our inventory system over 20+ years to include features for multi-location use, stock movement, item expiry, sales kits, product images, sales quantity discount and more.
Accounting
The most important part of your business is simply knowing: "Where is the money?" Our accounting software makes it ease to track your money through sales, purchases, expenses, or banking. With a single glance (money graph) or voice command (Alexa/Google) you'll instantly know how much money you have without waiting on reports.
POS Sales Sync
In today's fast-paced transaction world, technological downtime isn't an option. Our POS terminal stores transactions in the terminal disk, and can later be synced to the main server on demand. No more offline holdups as your system transfers data.
Alexa & Google Voice Integration
As you know, Alexa and Google will play music, tell you the weather, deliver news and sports scores, and control your smart home. They also connect to your system to help you receive hands-free information. For example, say "Hey Google, talk to bitpos point of sales." You'll hear "1334 sales today," or a similar reply. Watch the product video Google Nest.

iMachine
This pos hardware has a built-in 80mm thermal printer is the standard POS hardware for almost all kinds of business such as a retail store, restaurant, pharmacy, service center, salon, spa, ktv bar, ticketing etc.. This thing will surely add an attraction to your store.
Buy Now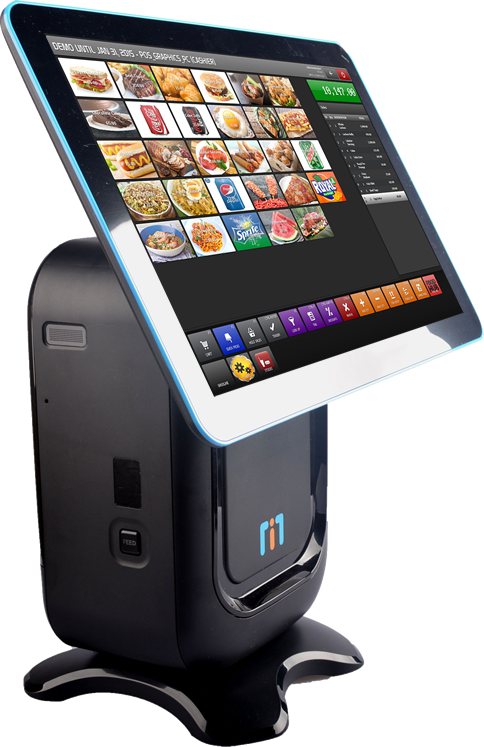 BitPOS Hardware
This All-In-One hardware is the standard POS hardware for almost all kinds of business such as a retail store, restaurant, pharmacy, service center, salon, spa, ktv bar, ticketing etc..
Buy Now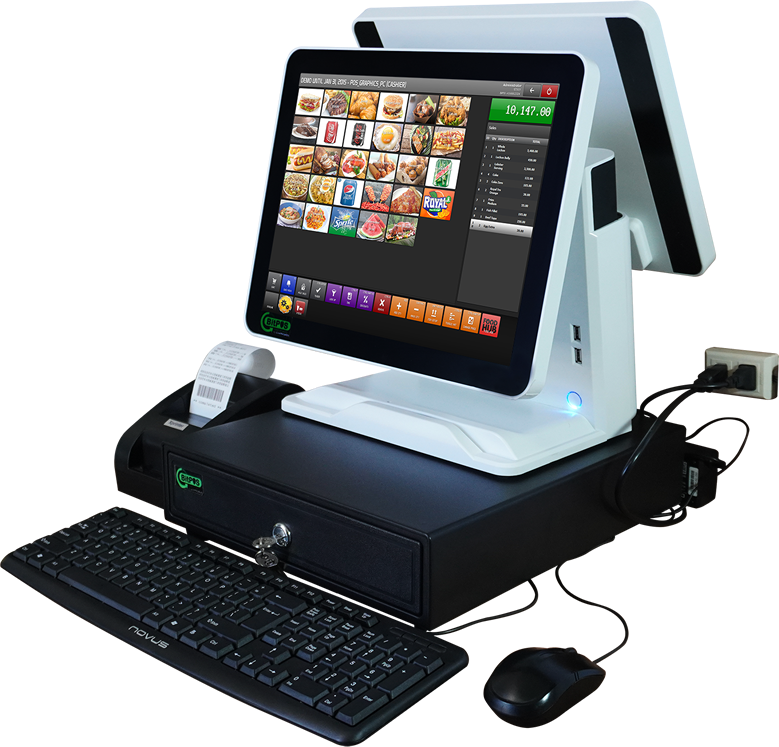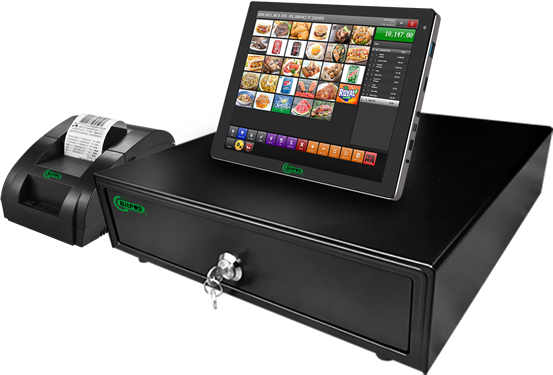 Tablet POS
This table POS is designed for cloud based but still can handle hundred of items per transaction even on intermittent internet connection.
Buy Now POS Peripherals
cash drawer, barcode scanner, barcode printer, 80/58mm printer,magnetic card reader, nfc reader, barcode printer, digital scale.
Buy Now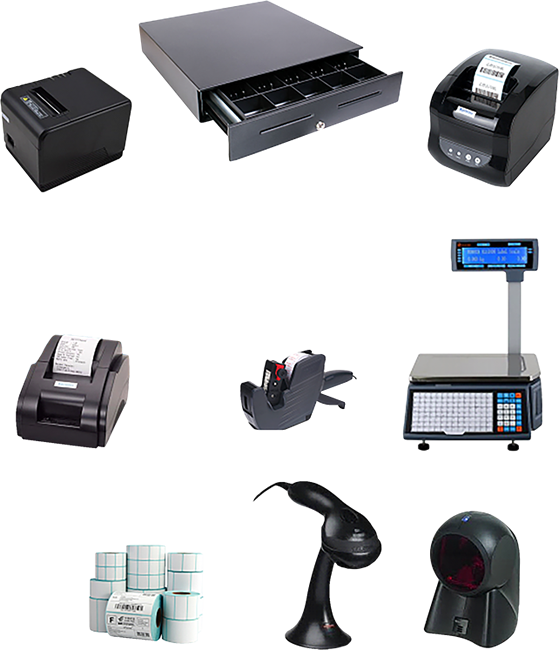 IBM Server
preferred hardware for application and database server. why IBM? because this beast runs 24/7 and has a powerful disk redundancy system to preventing data loss.
Buy Now



Server Cabinet
For bigger business you need a fortress to secure your "business data" physical hardware.
Contact Us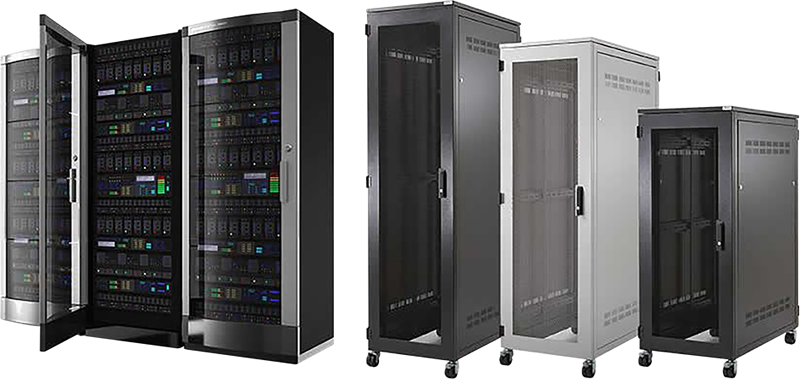 hardware specs per type of business
EVERY TYPE OF BUSINESS HAS ITS OWN HARDWARE CONFIGURATION FOR OPTIMIZING TRANSACTIONS.
RETAIL STORE
CPU 2.0Ghz Quad or 3.0Ghz Dual Core
4GB RAM
32GB SSD
17inch Monitor
Cash Drawer
Customer Pole Display
Cashier Printer
Barcode Scanner
Barcode Printer
Magnetic Card Reader
PHARMACY/CONVENIENCE STORE
3.0Ghz Dual Core
4GB RAM
32GB SSD
17inch Monitor
Cash Drawer
Cashier Printer
Barcode Scanner
RESTAURANT
CPU 2.0Ghz Quad
4GB RAM
32GB SSD
15inch Touch Monitor
Cash Drawer
Customer Pole Display
Cashier Printer
Kitchen Printer
Magnetic Card Reader
SALON/SPA/KTV BAR
CPU 3.0Ghz Dual
4GB RAM
32GB SSD
15inch Touch Monitor
Cash Drawer
Cashier Printer
Magnetic Card Reader
GASOLINE STATION
CPU Intel i5
8GB RAM
100GB SSD
15inch Touch Monitor
Cash Drawer
Customer Pole Display
Cashier Printer
Magnetic Card Reader
TICKETING
CPU 3.0Ghz Dual
4GB RAM
32GB SSD
15inch Touch Monitor
Cash Drawer
Cashier Printer
take a tour
POS Terminal,  BackOffice, Onsite Training and Onsite Deployment
VIEW VIDEO
GET IN TOUCH
Email:
sales@livehelp4us.com